Our Dental Plans make coverage affordable for individuals and families, as well as for Employee Groups, with your choice of discount plans, fully insured and self insured plans.  Our Discount Dental Plans also include three months of FREE coverage, so the effective monthly cost is as low as $5.33 for an individuals and $8.67 for a families at individual dental plan rates.

Employer & Association Groups qualify for even lower rates !

Dental Plans can be purchased for all or some of your employees as part of a total benefits package or as a payroll deduction option on a voluntary basis.  Associations can offer Dental Plans to members as a value added membership service.  NO minimum participation requirements and monthly billing is available! 

Why Employers Should Provide Access to Dental Plans


American Benefit Advisors

Atlanta, GA  30077-2166

Phone 770-645-5989

Email  Info@FreeDental.info

© 2003 - 2011 by Noel Services, Inc. All rights reserved.

Coverages and availability vary by state.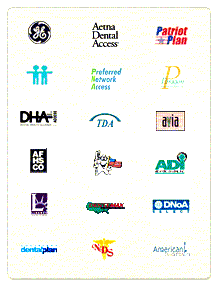 The US Surgeon General says that there is a "silent epidemic" of dental and oral diseases and calls for a national effort to improve oral health among all Americans.  Here are some highlights of the
Surgeon General's report
:
Most adults show signs of periodontal or gingival diseases
, and these diseases can affect our ability to work at home, at school, or on the job. The
CDC reports
that nearly one-third of all adults and children in the United States have untreated tooth decay and one in seven adults aged 35 to 44 years has gum disease. 
Acute dental problems resulted in 3.7 days of restricted work activity and 1.9 days absent from work per 100 employed persons; and 3.1 days of school were lost per year per 100 students. Dental Plans can reduce your cost of absenteeism.

Heart disease, oral cancer, bulimia and several other life-threatening conditions such as diabetes, heart and lung diseases, stroke and low birth weight are linked to oral health and are often first detected at the dental office. Links between periodontal disease and diabetes have long been noted.  Dental Plans can reduce your long term health costs.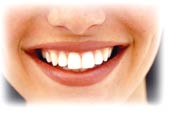 Customized Group Plan Design Options

Contact us to let us help you custom design a Dental Plan to meet your unique needs and benefit budget.  For example, your Group (minimum of 10 employees) can have a "Money Purchase" Dental Plan, which gives each Employee a dental budget and lets them spend that budget as they and their chosen dentist see fit. 

Our service providers can provide access to the median cost of every dental procedure in every zip code along with a list of 100,000+ dentists who have been specially certified based on their practice patterns and charge profiles. Also, we can provide an  "Ask-a-Dentist" service allowing employees to ask dental care questions directly to a panel of dentists on-line.

You can specify the dollar thresholds and percentage amounts. Here is just one example of a "Money Purchase" Dental Plan: 

    First $150/year - plan pays 100%, patient pays 0%;

       Next $750/year - plan pays 80%, patient pays 20%;

         Next $1,500/year - plans pays 50%, patient pays 50%.

Ask us about other fully insured, self insured and customized Group Dental Plans available.



KW: dental plan, dental insurance, DHMO, discount dental, dental benefits, Individual Dental, Group Dental, Family Dental, Money Purchase Dental, fully insure dental, self insure dental, custom dental, affordable dental, best dental, Choice dentist,

Dental PPO, Orthodontia plan, cosmetic dental, voluntary dental, senior dental, association dental, dental plan broker, dental plan agent

* ABA offers both Insured Dental Plans and Discount Dental Plans. Discount dental plans are not health insurance and do not make payments directly to medical services providers. It is a discount program, and you are obligated to pay for all health care services. You will receive discounts for medical services at certain health care providers who have contracted with the plan. Each Discount Dental Plan is administered by their respective discount dental plan organization, and their program and its administrators have no liability for providing or guaranteeing service or the quality of service rendered. Note to Utah residents: Discount Dental contracts are not protected by the Utah Life and Health Guaranty Association.



Free Dental.Info

  Dental Health Facts,

Tips and Resources